ECOMMERCE
SHEEX Enhances The Mobile Customer Experience With New Progressive Web App (PWA)
SHEEX represents an entirely new category in functional bedding and sleepwear focused on the science of sleep and recovery. SHEEX addresses a need for innovative, next-generation products that provide solutions for a more comfortable sleep environment through breathable, moisture-wicking technical fabrics.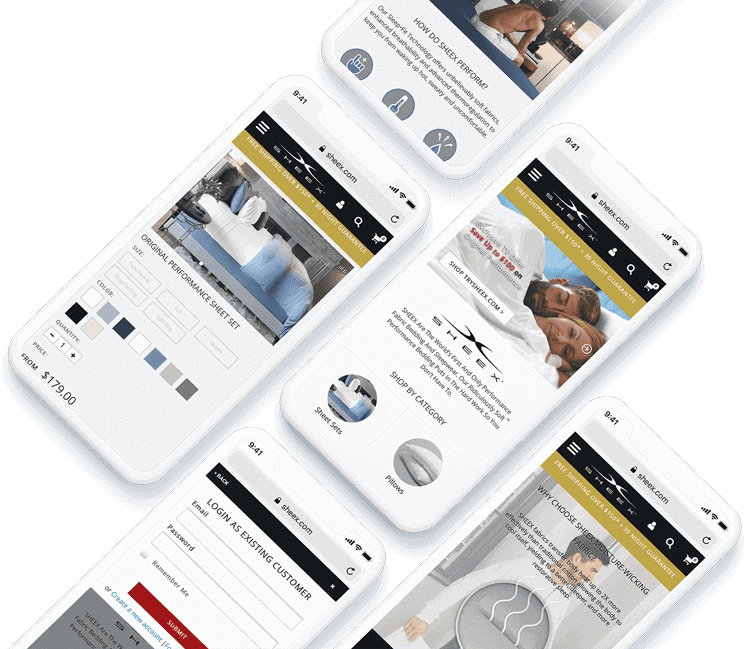 14 weeks
Project Duration
URL:
Technology Stack:
Spree Commerce, Ruby on Rails, REST Web Services, ReactJS, Pivotal Tracker, Balsamiq wireframes
The Challenge
With consumer expectations around the mobile shopping experience at an all-time high, senior management at SHEEX realized that the responsive website has various limitations and they need to redesign their website and offer better user experience to its customers (approx. 70%) who are shopping on their website from their phone.
The Solution
Initially, we were exploring a native mobile app, but we realized that customers will have no incentive to download the app to make a purchase, at the same time we wanted to deliver an app-like user experience that was reliable, fast and engaging. Then, we proposed a mobile-first approach using Progressive Web App (PWA) and focus on design, speed and intuitive user experience to drive mobile conversion. We developed a PWA that provided better UX/UI and checkout experience that improved the conversion and customer satisfaction.
The biggest challenge for us was to complete the UX research, auditing, design, develop, test and launch the PWA a week before the Black Friday. Because of our experience and the agile development methodology that we follow for such projects, we were able to launch the PWA on time and within the budget.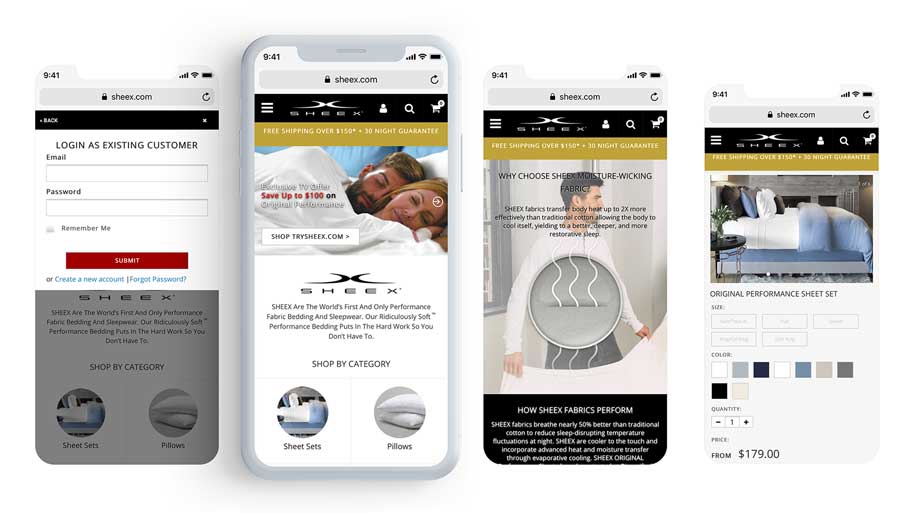 Client:
SHEEX Inc.
URL:
Technology Stack:
Spree Commerce, Ruby on Rails, REST Web Services, ReactJS, Pivotal Tracker, Balsamiq wireframes